For the month of October, StrongKey is highlighting Billing and Operations Specialist, Jaylene Miguel. Jaylene joined StrongKey in June 2019 as a part-time employee wanting to rejoin the workforce after enjoying 7 years as a stay-at-home parent. Fast-forward a little over a year, and she is now a full-time employee.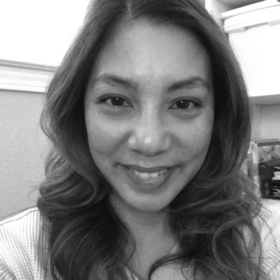 Q: Can you give us an elevator pitch to describe what you do at StrongKey?
A: On the billing side, I ensure that our vendors are paid in a timely fashion and our customers receive accurate invoices. From the operational side, I assist with key projects and initiatives to help provide a happy and productive culture that aligns with our company values.
Q: What is your favorite thing about working at StrongKey?
A: My favorite thing about working at StrongKey is that no two days are ever the same. I enjoy having a diversity of tasks and even the occasional unexpected challenge. There is always an opportunity to develop new skills. Over the course of my time here, I've gained valuable knowledge about data security and continue to learn something new every day.
Q: When you're not at work, what will we find you doing?
A: You will rarely find me indoors. I try to take advantage of the year-round pleasant weather in California by exploring the outdoors with my family. Since quarantine started, we've spent a lot of extra time at the beach. I also enjoy practicing yoga and finding ways to stay healthy.
Q: What book, show, podcast, movie or album do you consider a must?
A: I love Star Wars movies and watching The Food Network.
Q: If you could be any movie character, who would you want to be and why?
A: There isn't a movie character in particular that I would want to be. I'm just trying to be the best version of myself and a good role model to my kids. A little bit of kindness goes a long way!
Thanks for reading, and be sure to look for more Employee Spotlights on the StrongKey family!