For the month of October, StrongKey is highlighting Solutions Architect, Norman Field. You may recognize Norman from some of our webinars like, Passwordless Authentication: How It Works and Why You Need It. When he's not representing StrongKey as a speaker, he's helping solve our customer's toughest problems.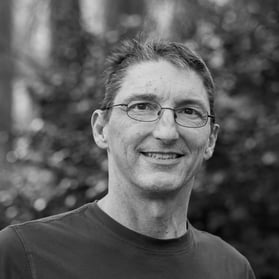 Q: How did you become interested in cybersecurity? I was introduced to computer security early in my career while working at NASA's Jet Propulsion Laboratory (JPL). JPL invited the FBI to teach a class on computer security to us IT administrators. The stories of thwarted hackers and the promise of technical challenges inspired me to pursue this line of work. Having spent a good portion of my career in the Identity and Access Management genre of computer security, I'm thrilled to broaden my horizons in data security, PKI, and FIDO authentication with StrongKey.
Q: Can you give us an elevator pitch to describe what you do at StrongKey?
A: The most important thing I do is listen to our customers. Customers tell us about the business problem they want to solve, their budgets, their technical constraints, and often times their long-term goals. By listening carefully, I can help them create solutions to those needs.
Q: What is your favorite thing about working at StrongKey?
A: The people. My role spans both the Sales and Engineering teams and I'm grateful to be able to collaborate with a such a diverse group of people working toward a common goal.
Q: When you're not at work, what will we find you doing?
A: I'm an avid cyclist and like to ride on trails in the woods to unwind. The rest of my free time is spent hanging with my family.
Q: What book, show, podcast, movie or album do you consider a must?
A: "Ride the Divide" is an inspirational movie chronicling the Tour Divide mountain bike race from Banff, Canada to the Mexican border (check out the trailer here).
Q: If you could be any movie character, who would you want to be and why?
A: I can't imagine being anyone but me. Life is what you make of it and even super heroes have bad days (even if they don't include those scenes in the movies).
Thanks for reading, and be sure to check out Norman at the largest cybersecurity conference in the Southeast, Triangle InfoSeCon! He'll be speaking on Adopting Passwordless Authentication for Optimum User Experience.