Pashara was chosen for our first-ever Employee Spotlight. She has been at StrongKey for over a year now and, among other feats of prowess, was recently selected for the Triangle Business Journal's 2020 class of 40 under 40 for her participation in the local business community.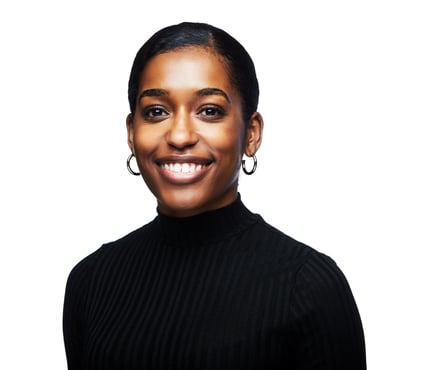 Q: Can you give us an elevator pitch to describe what you do at StrongKey?
A: I am the PR and Content Marketing Manager at StrongKey. We develop amazing solutions to secure sensitive data and make the internet a safer place. It's my job to spread the message of what we do, build mutually beneficial relationships within the cybersecurity community, and activate our brand through events, webinars, and written content such as blogs. Whew!
Q: What is your favorite thing about working at StrongKey?
A: My favorite thing about working at StrongKey is all that I get to learn. Being in a start-up environment requires me to wear many hats, but I am gaining experience and knowledge that would take years to learn otherwise. I love that I am constantly faced with opportunities for growth at StrongKey.
Q: When you're not at work, what will we find you doing?
A: When I am not at work, you can find me by a body of water (pool, lake, beach, etc.). By those bodies of water, I like to hike, read, hang with friends, swim, you name it! I try to always stay grounded in nature and I remain my best self because of it. Nature is life.
Q: What book, show, podcast, movie or album do you consider a must?
A: I like to rotate between business books, biographies, and novels. One of my favorite books that is an easy read is, The Alchemist. It's about finding your calling in life. My favorite podcast is, Myliek Teele's Podcast. She is the mentor I never knew I needed! There are certain movies I'll watch every time they're on TV. At the top of that list is Forrest Gump. I think we can learn a lot by how humbly and graciously he lived his life. As far as music, The Miseducation of Lauryn Hill is a body of work that I can listen to from beginning to end. It's an evergreen album.
Q: If you could be any movie character, who would you want to be and why?
A: If I could be a movie character, it would definitely be someone who kicks butt! Maybe Storm in X-Men.
Thanks for reading, and be sure to look for more Employee Spotlights on the StrongKey family!