I've been a database engineer by trade most of my adult life, but firmly believe there is nothing I cannot do, so I am a jack-of-all-trades. When my daughter arrived, I stopped traveling and started writing about technical subjects, since I already knew the material; this eventually landed me at StrongKey. I was the second hire for the Durham office when it opened, and have never looked back.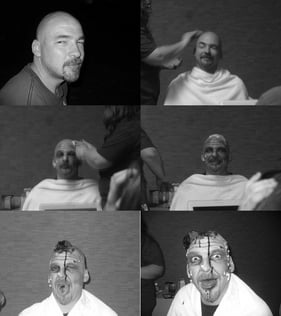 Q: Can you give us an elevator pitch to describe what you do at StrongKey?
A: In addition to curating and polishing manuals and marketing copy, I administer the website, and am the voice of Cipher Octopus online. I have also fallen into the role of de facto graphic designer, which is something I love to do anyway.
Q: What is your favorite thing about working at StrongKey?
A: It's a family environment with family priorities. Work-life balance is great, and there's never any question that the employees are top priority. That the business has a positive impact on the world certainly helps; plus I get to personify a cute octopus.
Q: When you're not at work, what will we find you doing?
A: Gardening, hiking, tabletop role-playing games (storytelling with dice), writing, chefing (at least in my mind), and searching for stories that defy the phrase, "there's nothing new under the sun."
Q: What book, show, podcast, movie or album do you consider a must?
A: The original Tolkien's The Hobbit and The Lord of the Rings books, as they are so seminal for so many other wondrous stories that dot the earth. The movies are well done, but all role-playing games have those books to thank for their existence. Lately I've been into Amon Tobin's music—it's off the beaten path, kind of dark, and makes for good storytelling mood music.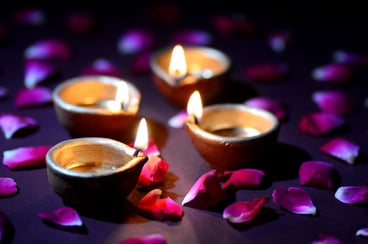 Q: If you could be any movie character, who would you want to be and why?
A: As a storyteller I have a special place in my heart for well-done villains or anti-heroes—thieves, spies, and corrupt leaders. I believe the light shines brightest in the darkness, and great heroes only rise out of great tragedy. I wouldn't want to be evil in real life, but in the live-action games I have run, I was almost always Team Captain, Evil, which meant I got to portray (yes, with costumes and prosthetics, oh, my!) some really nasty villains. My favorite role was a steampunk Krampus, Saint Nick's evil twin brother, and all that he represents.