We were so excited to be a part of 2017's CED Tech Venture Conference. (You can read a bit of a recap here). This was the 33rd year of the conference, which is the premier event for tech startups and entrepreneurs in the Southeast.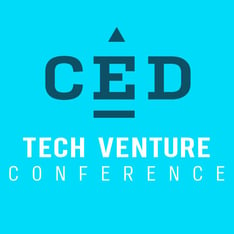 StrongKey was selected as one of five "emerging technology companies to watch," and founder Jake Kiser was given the opportunity to present on the main stage. Through the conference, we had dozens of conversations with other entrepreneurs thinking about security, investors learning about where the industry is headed, and local thought leaders. We loved the conference and can't wait for next year's.
Afterwards, StrongKey was profiled as one of 10 "Cool Companies" from the conference by ExitEvent. Read more about StrongKey and its adventures here.