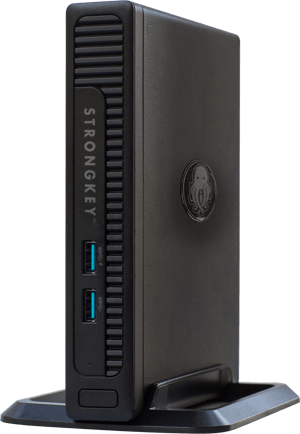 With multiple flexible deployment options and scalability to keep your business secure as it grows, the T-Series appliance is an ideal option for smaller and mid-size businesses looking to deploy encryption, key management, strong authentication, and digital signatures, or for proof of concept (PoC) projects.
This data sheet includes information about:
Hardware specifications
Unique security capabilities
StrongKey's underlying security methodology
INTRODUCTION
StrongKey is redefining data protection by creating one of the most affordable, easy-to-deploy, easy-to-use and easy-to-manage appliances. This is unprecedented security at an unprecedented price.
Whether you must comply with PCI DSS, HIPAA, GDPR, CCPA or any of dozens of security regulations mandating data protection worldwide, the StrongKey Tellaro T100 is the first integrated solution to support ALESA which can mitigate a significant portion of the risk of data breaches...